We are the Ottawa Music Industry Coalition, though you probably know us as OMIC (pronounced like 'Oh! Mike!'). We are artists, entrepreneurs, industry workers, music businesses, venues, festivals, and music organisations working together.
Our goal is to make Ottawa and the surrounding region a great place to work in music - on stage, behind the scenes, or in the studio - and live as a music fan.
La Coalition de l'industrie de la musique d'Ottawa est un organisme but non-lucratif qui travaille pour qu'Ottawa devient un endroit fantastique pour être musicien, travailler dans l'industrie de la musique or profiter de la musique en tant que fan.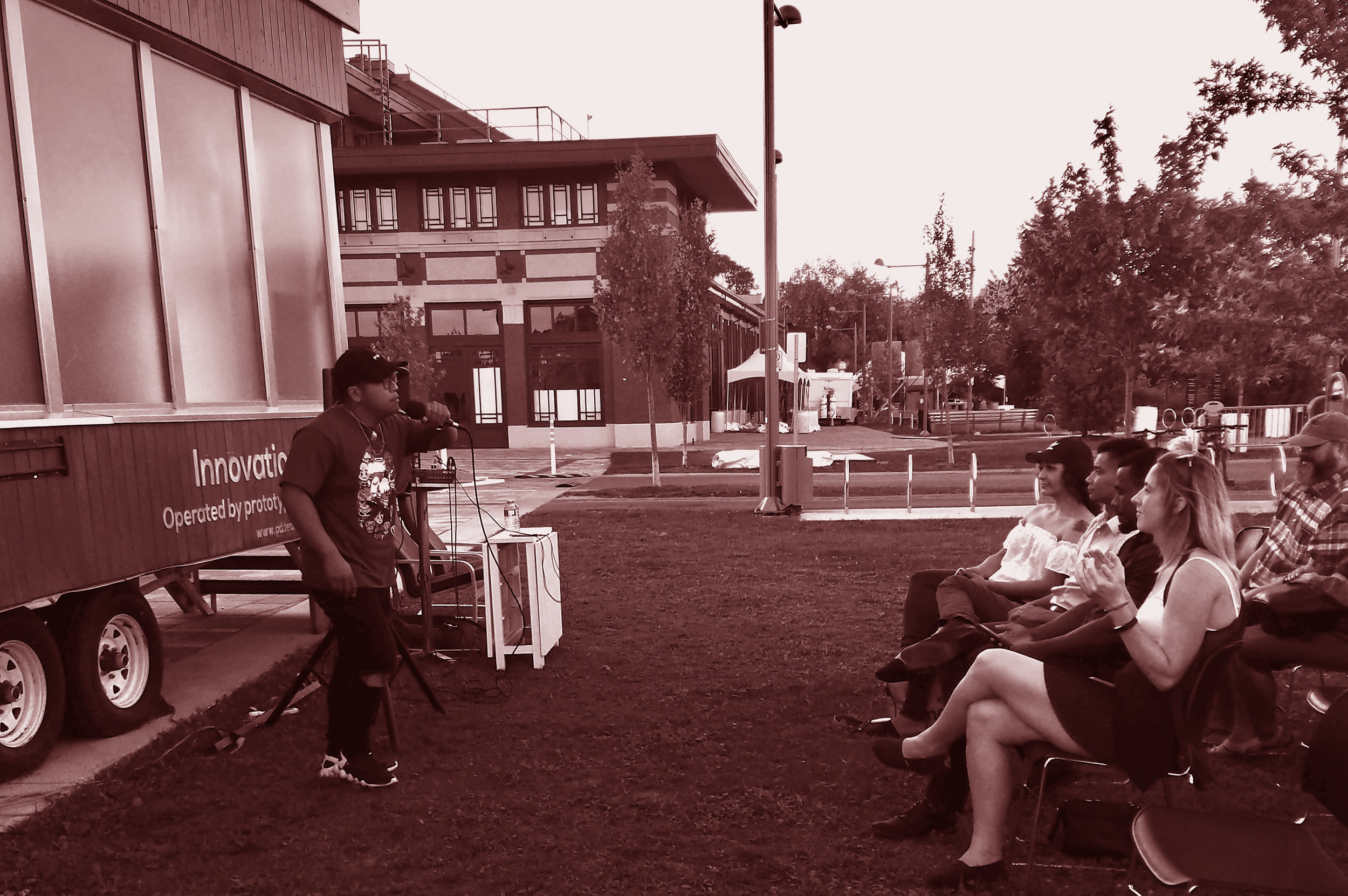 FROM EMERGING TO EXPORT
Our flagship artist and manager development program offers 12 weeks of small group workshops, personalized mentorship and legal consultations, in- and out-of-town showcasing, and business coaching.
REP/613
REP/613, launched in 2017, helps artists and industry professionals attend major conferencing events and showcasing opportunities by sponsoring (some) travel costs.
OTTAWA MUSIC DEVELOPMENT FUND
Launching July 14th, the Ottawa Music Development Fund will help provide small injections of funding to priority music projects that help achieve the goals set out in the Ottawa Music Strategy.
SECTOR FORUMS
Our sector forums check in on the various industries that make up Ottawa music, identifying opportunities for collaboration as well as common challenges. Participation is a chance for peers to meet and share in a structured setting.
The Clinic
We run a weekly drop-in Member's Clinic on Wednesdays from 11:30am - 1:30pm at our offices. During this time we're here to answer your questions about OMIC or the industry in general. The question's we've had in past include things like :
Can I just get my membership card so I can go to Zak's? I don't want to talk to anyone.

We got a noise complaint at our venue, can you explain the local noise by-law to me?

I happen to have a draft FACTOR application on me. Can you give it a read-over and share some feedback before I submit this thing?

What's this sync stuff everyone's talking about?
If we can't help or don't know the answer to your specific question, we'll know who can/does and will point you in the right direction.
INDEPENDENT MUSIC BUSINESS SERIES
Want to take control of your career but not sure where to start? The Independent Music Business Series is a monthly workshop series dedicated to giving you the tools you need to be as effective off stage as you are on-stage. Organized and presented with Edwards PC Creative Law and Capital Rehearsal Studios.
Our Office
1130 Wellington St W, Suite 4
Ottawa
Canada